19 October 2022
First Multiplier Event in Kraków
The very first Multiplier Event took place on the 20th of September 2022 in Kraków, Poland, hosted by the Centre of e-Learning at the AGH University of Science and Technology.
More than 20 participants from various polish higher-education institutions met for a whole-day workshop to discuss the topic of teachers' digital competencies.
The event began with an official opening by the director of the Centre of e-Learning at AGH, prof. Jan Kusiak, followed by a joyful session of getting to know each other in the format of speed dating :)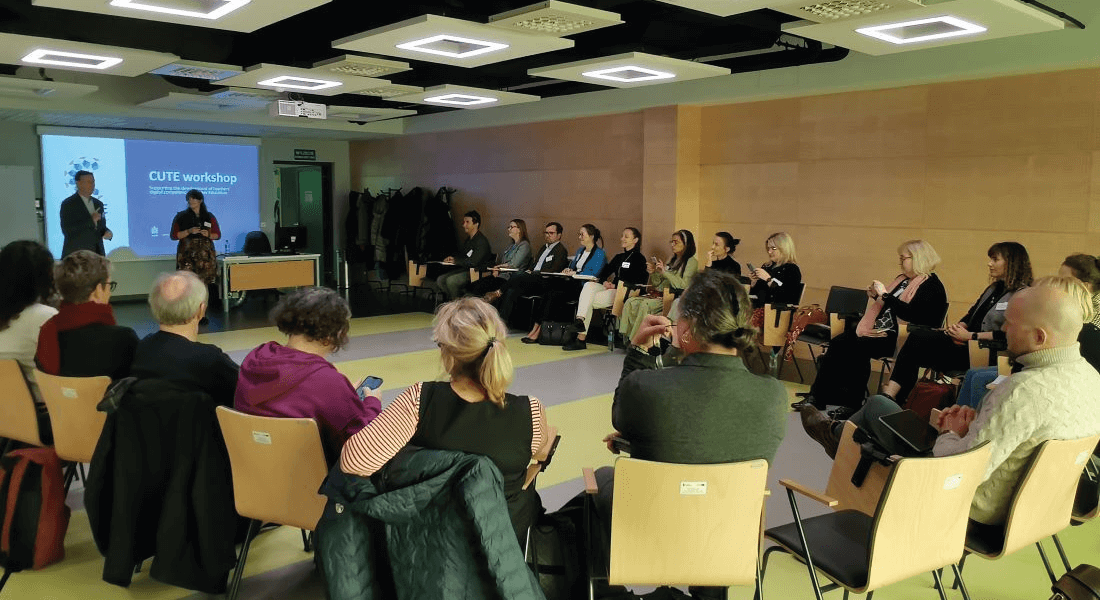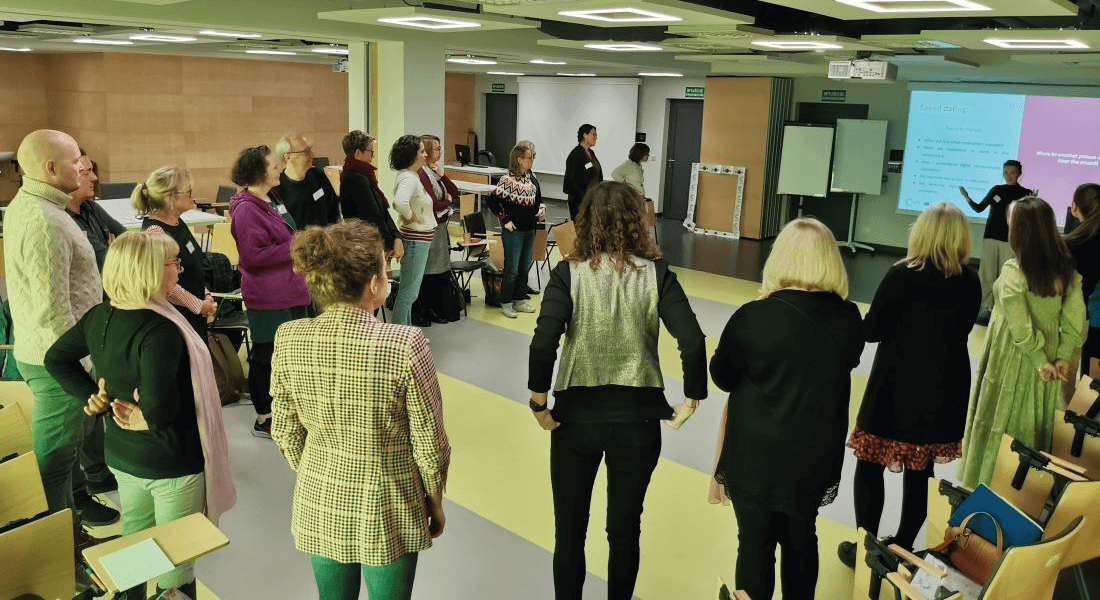 The goal of the workshop was to meet as a group of practitioners, and reflect on and discuss the topic of the development of digital competencies of academic teachers and ways to support it. The participants were introduced to a solution that CUTE project has developed, which is a methodology and tools to build institutional, strategical support for the development of teachers' digital competencies in Higher Education based on The European Framework for the Digital Competence of Educators (DigCompEdu).
A moderated discussion on the topic of the continuous professional development of teachers and, in particular, their digital skills in various institutions brought a lot of viewpoints and experiences. Many were related to the outburst of COVID-19 and the lockdown, during which teachers were forced to teach in an online environment. Participants claimed that the main support they got from their institutions was related to the digital tools and platforms and how to use them, but not much on how to build meaningful, educational experiences for students in digital settings. This convinced us, that the methodology we designed, based on the DigCompEdu framework, could help institutions in building their strategic support for teachers.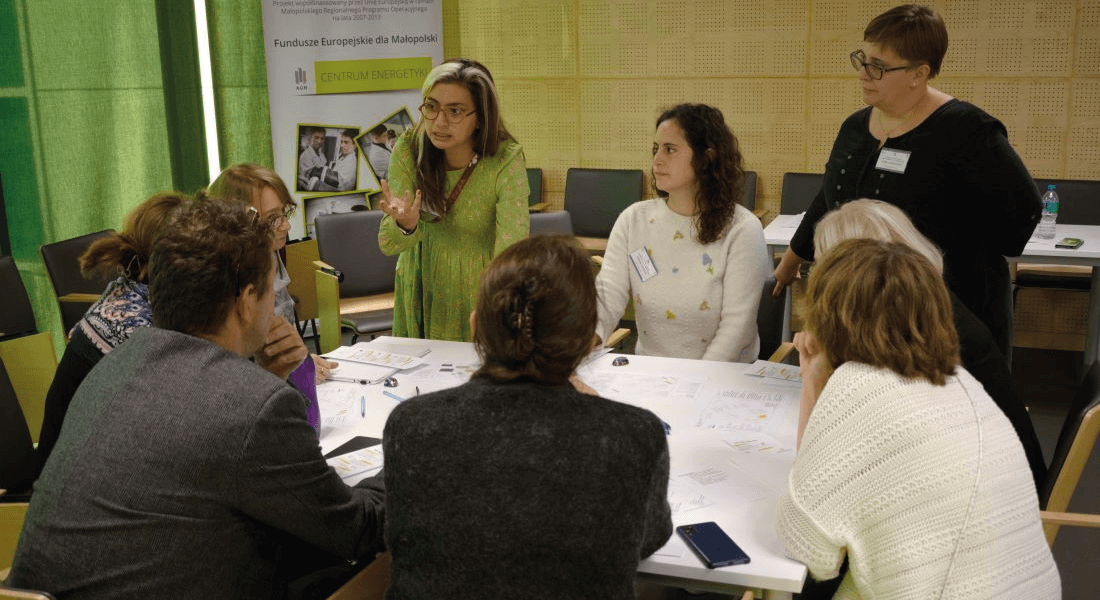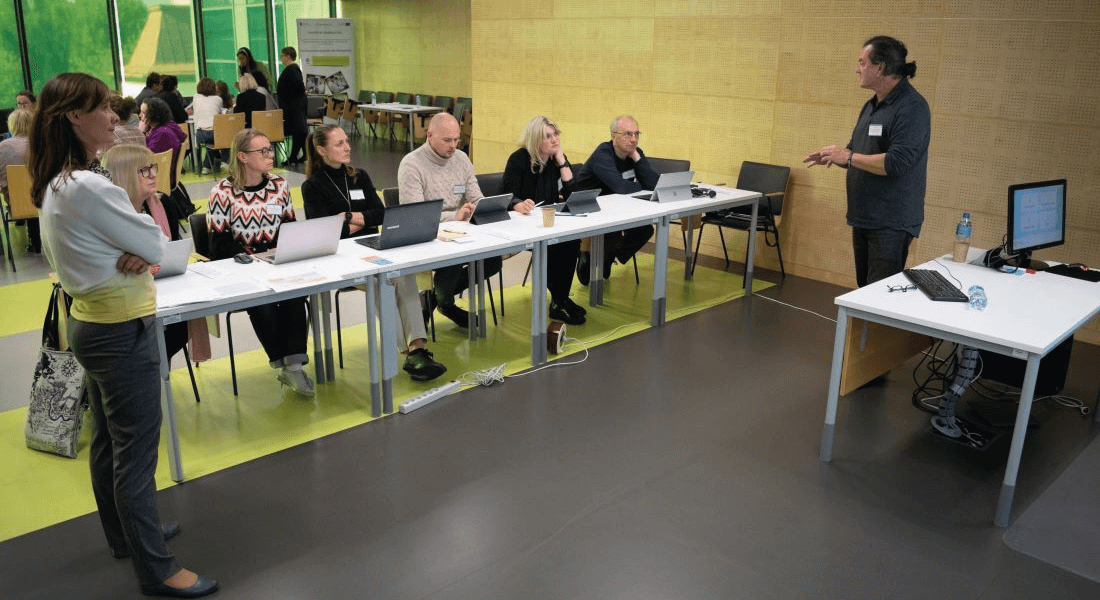 After the discussion, an interactive workshop started. Participants were introduced to the CUTE methodology and divided into three groups. Each group received a fictional institution, for which they planned a strategy to support the development of teachers' digital competencies using the CUTE tools. Groups went into three stations: CUTE CANVAS, CUTE ROADMAPS, and COMET. At each station, they were introduced to the tool and given a chance to try it during a hands-on activity.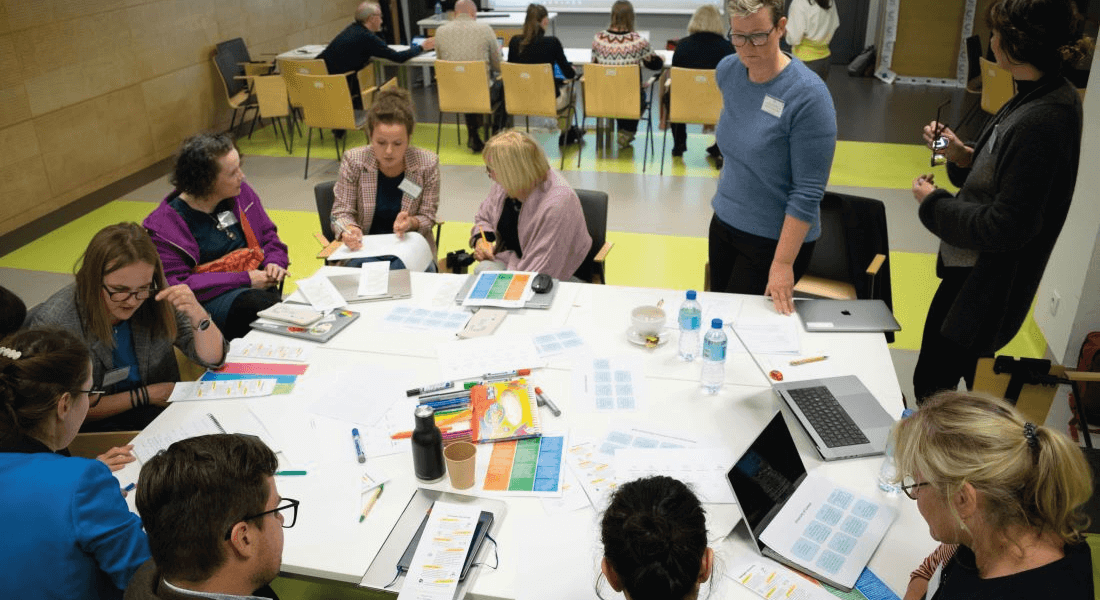 Finally, groups shared the outcomes of the workshop, which were the actions and roadmaps they designed for their fictional institutions. Their ideas were very versatile and creative. CUTE partners asked participants for feedback on the methodology and tools. The feedback was very positive. Different participants favoured different tools, but all in all the methodology was warmly received. The event was a great success - for the hosts, and a great inspiration for other CUTE partners.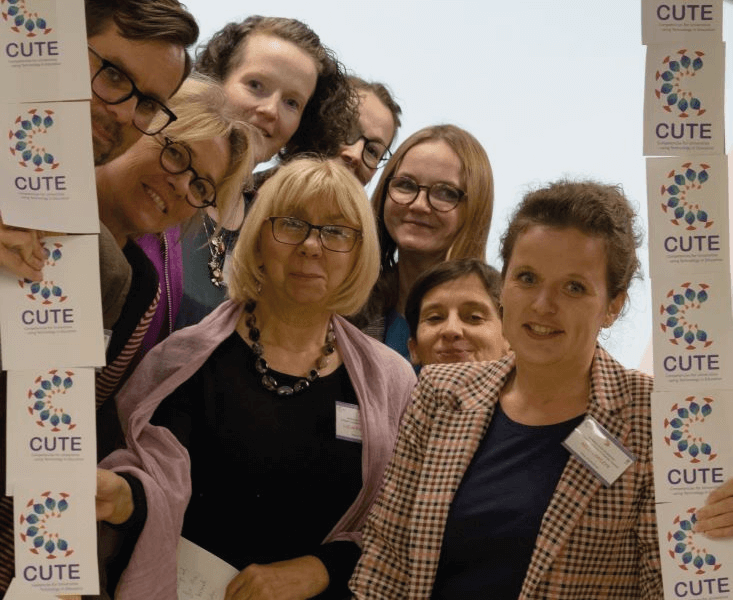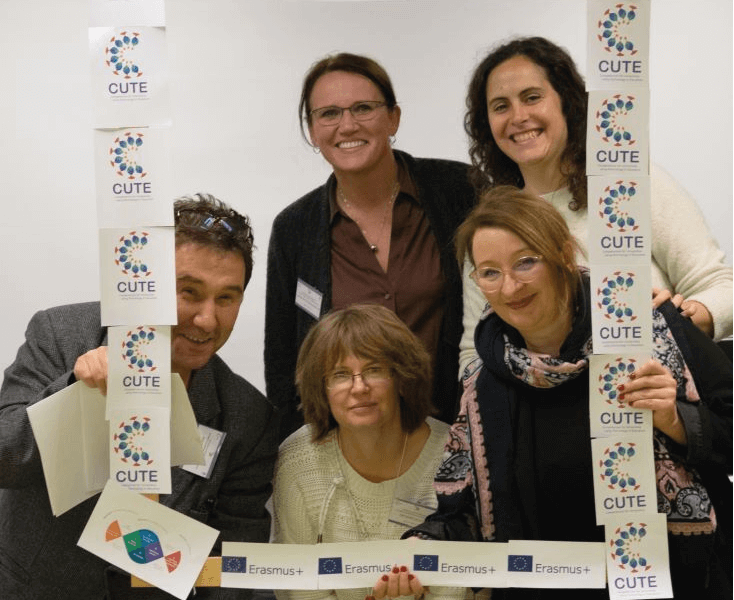 Topics